Dit evenement is voorbij.
Bike Festival Assen
september 8, 2018 @ 2:00 pm

-

september 9, 2018 @ 2:00 pm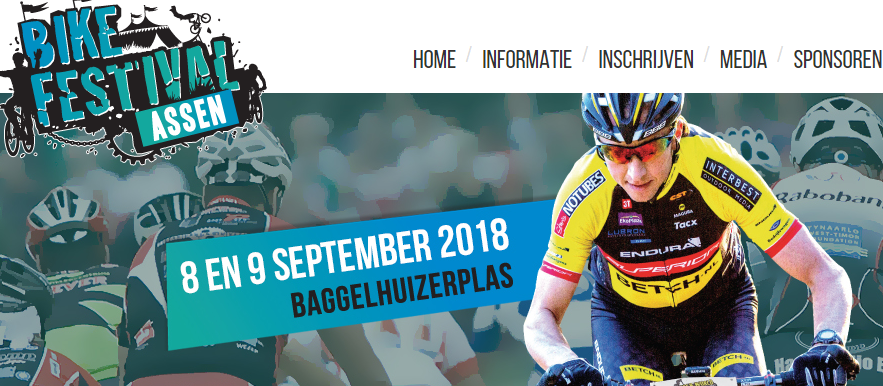 6 of 24 uur lang mountainbiken in teamverband of individueel, sportieve en recreatieve biker, alles door elkaar heen.
De MTB World 6 & 24uurs race is de grootste 24uurs marathon van Nederland en staat in de mountainbike wereld bekend als één van de leukste en gezelligste mountainbike evenementen van Nederland! In totaal zullen er in 2018 weer zo n ±1000 dames & heren, zowel sportieve als recreatieve mountainbikers uit binnen en buitenland de strijd met elkaar aangaan om in 6 of 24uur de meeste km af te leggen.
Het Parcours is een afwisselend en uitdagend parcours van ±8 km met veel single tracks, waar hier en daar goed gebruik wordt gemaakt van de hoogte verschillen. De deelnemers worden dan ook af en toe verrast door een kleine klim/daling.
Start 6 & 24 uurs race: zaterdag 8 september om 14.00u
Finish 6 uurs race: zaterdag 8 september om 20.00u
Finish 24 uurs race: zondag 9 september 14.00u